Barry E. Hager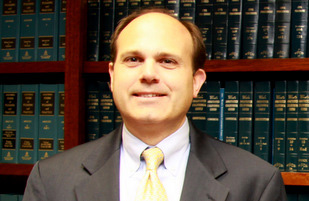 Barry E. Hager is a partner and co-founder of the firm. He attended the University of California at San Diego's Revelle College, earning a Bachelor of Science in management science in 1985, with a minor in mathematics. Attending University of San Diego, School of Law, he obtained a Juris Doctorate in 1988.

In his over 20 years of legal practice, Mr. Hager has focused on the areas of business, construction and real estate law. Mr. Hager's real estate practice includes a wide range of real estate matters, both transactional and litigation, including purchase and sale of property, leasing, commercial landlord/tenant law, commission disputes, easements, and financing. He has represented buyers and sellers in various sized transactions, including the purchase and sale of office buildings, shopping centers, industrial complexes and mixed use projects.

Mr. Hager's business practice includes a full range of matters affecting small to medium-sized businesses, including formation of business entities, purchase and sale of businesses, maintenance of corporate formalities, and contractual matters and disputes. Mr. Hager has represented general contractors, specialty contractors, material suppliers and property owners, in various areas of construction law and litigation, including contract review and negotiation, dispute resolution and construction collection.

He has also written various articles for the construction industry which have appeared in various publications, including Rooftop Reporter, Roofer Magazine, and EGCA Magazine. On numerous occasions, Mr. Hager has given presentations to the San Diego Roofing Contractor's Association regarding legal issues affecting the construction industry.

Mr. Hager has served on the board of directors of Save Our Heritage Organisation and Mission Hills Heritage, and is active in historic preservation. Mr. Hager lives in Mission Hills with his wife and two sons.
Education
University of California at San Diego, Revelle College ( B.A., Management Science, 1985)
University of San Diego (J.D., 1988)
Bar Admissions
State Bar of California
U.S. District Court, Southern District
U.S. Court of Appeals, Ninth Circuit
Professional Memberships / Civic Activities
Member of San Diego County Bar Association
Member of San Diego Roofing Contractors Association
Founding Member and Director, Zeta Sigma Alumni Board of Delta Sigma Phi, Inc. (Alumni Board for the UCSD chapter of the Delta Sigma Phi Fraternity)
Member and Director (2000-2006), Save our Heritage Organization
Co-founder and Director (2005-Present), Mission Hills Heritage
Publications
1991-2004 Bi-monthly articles in Rooftop Reporter, newsletter of the San Diego Roofing Contractors Association, regarding legal issues related to the construction industry
November 1995 Roofer Magazine, "Minimizing Liability Due to Injuries"
October 1999 EGCA Magazine, "Mechanics lien priority for site improvement work"
Professional Speaking Engagements
1997-Highlights of the Home Improvement Contracts Law (to San Diego Roofing Contractors Association)
2001-Home Improvement Contracts: Complying with the Law (to San Diego Roofing Contractors Association)
2006-Home Improvement Contracts: Summary of Major Changes (to San Diego Roofing Contractors Association)
2009-Selected Topics on Contracts and Warranties for Roofing Contractors (to San Diego Roofing Contractors Association)
2011-Selected Changes in Construction Laws Affecting Contractors (to San Diego Roofing Contractors Association)