William B. Treitler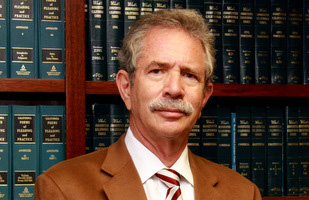 William B. Treitler is the senior partner and co-founder of the firm. He attended Florida State University, earning a Bachelor of Science in accounting, and the University of Illinois, College of Law, earning a Juris Doctorate in 1969. Mr. Treitler is licensed to practice law in the states of California and Nevada.
Mr. Treitler's practice includes a full range of matters affecting small to medium-sized businesses, including formation of business entities, tax planning, purchase and sale of businesses, maintenance of corporate formalities, and contractual matters and disputes. Mr. Treitler serves as general counsel for a number of small to medium-sized businesses.
Mr. Treitler is a member of the Estate Planning Council of San Diego and has been involved in Estate Planning and Probate work since 1971.
Education
Florida State University, B.S., Accounting, 1964
University of Illinois College of Law, Juris Doctorate, 1969
Bar Admissions
State Bar of California
State Bar of Nevada
United States District Court for Southern District of California
United States District Court for Central District of California
United States District Court for Eastern District of California
United States District Court for District of Nevada
United States Court of Appeals for the Ninth District
United States Tax Court
Supreme Court of the United States
Legal Employment History
1971 to 1973, Associate, Hewitt & Shaw, San Diego, CA
1974 to 1978, Partner, McDade & Treitler, San Diego, CA
1979 to 1998, Partner, Treitler & Montisano, San Diego, CA
1999 to Present, Partner, Treitler & Hager, LLP, San Diego, CA
Professional Memberships
1971 to Present, Member of San Diego County Bar Association
1975 to Present Estate Planning Council of San Diego
Publications/Speaking Engagements
"Taxable Expenditures," The Journal of Taxation, June, 1971
"Taxable Expenditures,�Southwestern Legal Foundation, Dallas, Texas, 1972
"Taxable Expenditures,�Arkansas Federal Tax Institute, 1972